The Brand
The Mestizo embodies a bold celebration of diversity and inclusivity through fashion. Empowering you to express your unique sensibilities through forward-thinking clothing inspired by centuries of tradition. Our designs pay homage to the cultural richness that defines our identity, fusing intricate craftsmanship with contemporary artistry to create apparel that speaks to the 21st-century individual. Every Mestizo creation exemplifies our unyielding commitment to heritage and modernity, delivering a bold and empowering message to all who wear it.
The Mestizo's unique style is forever influenced by diverse cultures. Our creations surpass their Filipino-Spanish and Chinese-inspired origins and incorporate Western fashion elements. Our preference for premium materials, like Peau de Soie, exemplifies our dedication to delivering superior products, while also acknowledging our contemporary European outlook. Rest assured, The Mestizo will persist in commemorating and acknowledging these sources of inspiration in all our collections.
At The Mestizo, we empower you to embrace your style with no boundaries. Whether you prefer grandeur or simplicity, casual or eclectic, we celebrate and showcase your uniqueness. Our mission is to ensure that you feel confident and proud of who you are, and the way you choose to present yourself. So come and join our community of self-expression, where your taste and preferences are honored and celebrated to the fullest. Let us help you embody your individuality and reveal your true self to the world.
What We Believe
At The Mestizo, we truly care about our impact on the environment, and we know you do too. That's why we're dedicated to taking every step we can towards sustainability and reducing fashion waste. We're proud to say that we use eco-friendly shipping materials, such as recycled boxes, glassine bags and compostable plastic, to protect your items while also keeping the planet in mind. In addition, we participate in carbon-neutral shipping to help reduce our carbon footprint even further.
When it comes to fashion waste, our approach is all about finding a balance between quality and quantity. We know that investing in a made-to-order model can sometimes mean a longer wait for your items, but it also means we can focus on producing exactly what our customers want, without creating unnecessary inventory. By doing this, we're able to reduce fabric and energy use and increase the efficiency of our small team in Manila. 
We hope you share our passion for sustainable, modern fashion that's as beautiful as it is kind to the planet.
Together, we can make a difference.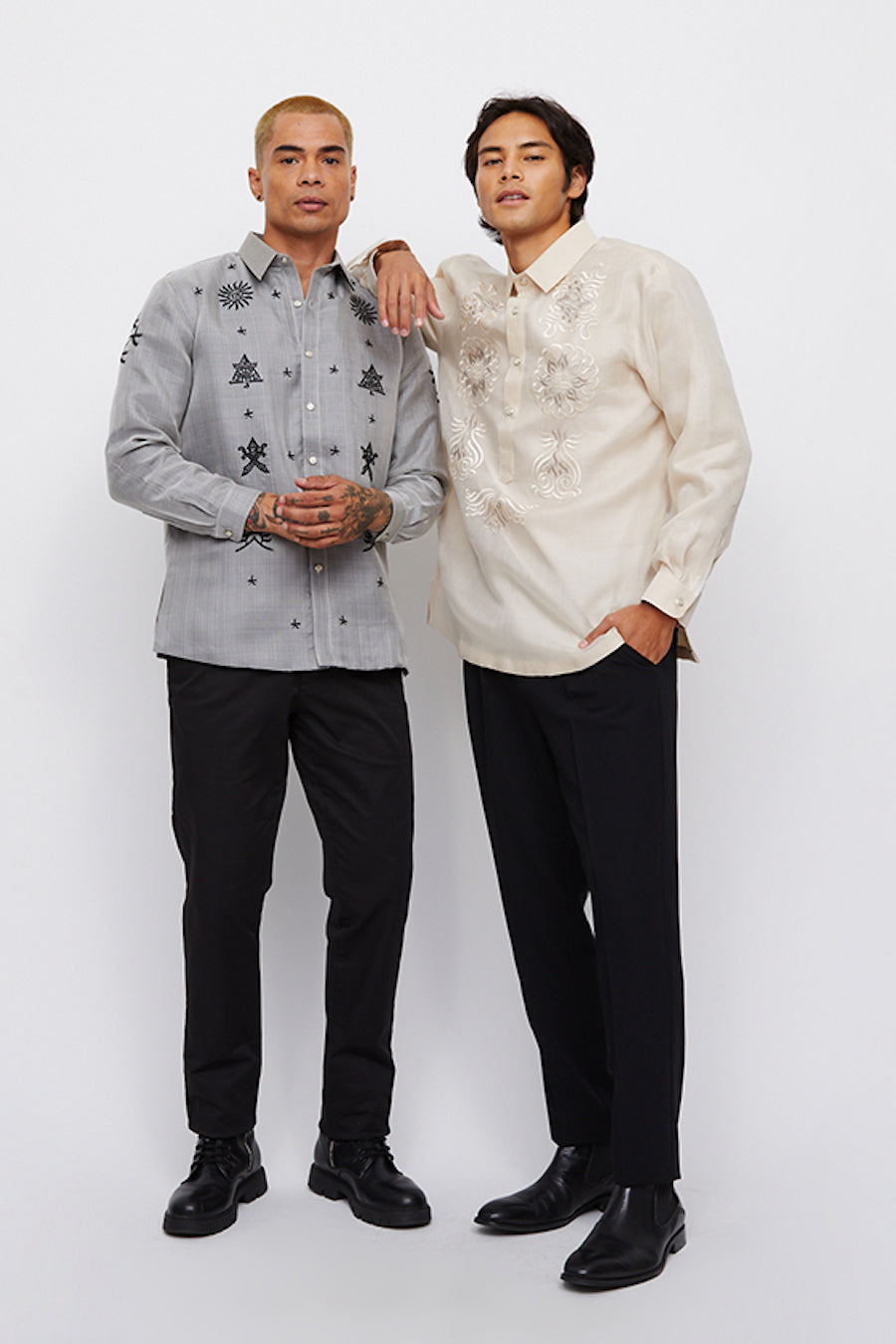 What Sets Us Apart
The Mestizo artistry is unmatched. Our expert and talented team of artisans meticulously handcraft every piece of clothing using only the highest quality materials, devoting hours upon hours to perfect each creation. The designs are imbued with unparalleled attention to detail and artistic flair, proudly showcased in every garment we make.
At The Mestizo, we offer limitless customization options allowing you to choose your fabric and craft clothing that is uniquely your design, color, and size. We want you to have full control and direction in creating clothing that reflects your personality and suits your taste. 
Our innovative designs reflect a fusion of traditional inspirations and contemporary silhouettes, showcasing our progressive philosophy. The result: unparalleled craftsmanship with unparalleled style.